Carol Fisher Sorgenfrei, Playwright 
Award winning playwright of 16 plays, including MEDEA: A NOH CYCLE BASED ON THE GREEK MYTH; kabuki-flamenco fusion BLOOD WINE, BLOOD WEDDING, Japanese-Israeli fusion THE DYBBUK/BETWEEN TWO WORLDS (with Israeli director Zvika Serper), and the kyogen-commedia dell'arte fusion THE IMPOSTOR. Author of UNSPEAKABLE ACTS: THE AVANT-GARDE THEATRE OF TERAYAMA SHŪJI AND POSTWAR JAPAN (2005). Her translations of plays by Terayama and other contemporary Japanese playwrights have been produced in the USA and Europe, and broadcast on BBC Radio. Taught at UCLA for 31 years, and is now Professor Emerita.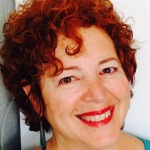 Penny Bergman, Producer/Director
La Luna's Producing Artistic Director is an EMMY winner for ALL MY CHILDREN (on the Directing Team for 26 years). Other credits: LIVE FROM LINCOLN CENTER, SAKURA and HANA – LEGENDS OF THE BANDIT PRINCESS (Circle Rep, NYC and USA tours, Edinburgh Fringe Festival: 5 Stars, THE SCOTSMAN).  Director of THE 39 STEPS, MOONLIGHT AND MAGNOLIAS; Director/Writer of charity benefit shows; DGA Stage Manager/First AD for ABC, NBC, BRAVO, Comedy Central. Trained with Kabuki legend Nakamura Matagoro, National Living Treasure of Japan.